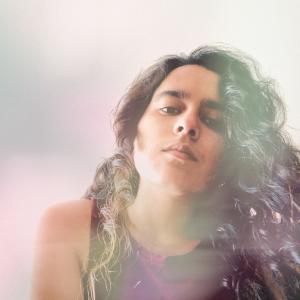 Melissa Patel
Melissa Patel is a Toronto based artist who works primarily in drawing, painting, and photography. She was born and raised in Canada and her multicultural background has been a key influence in her work as she explores themes of family, identity, memory, heritage, and her relationship to nature and the environment. She sees her work as a pursuit of knowledge in trying to understand the world around her and escapism through breaking down real world elements and recapturing them through artistic media. She studied at OCAD University and has a BFA in Drawing and Painting.
------------------------------------------------
My artwork largely explores concepts of escapism through the creation of 'dream-spaces' and collective memory. The dream-spaces I create blur the lines between realistic representation and abstraction to create imagery that is both representative of the natural physical world and our emotional sense of the world. Collective memory is the memory of a group of people, passed down from one generation to the next. My own family's collective memories are a diluted combination of thoughts, feelings, and events and are not an accurate account of reality, but rather a sentimental, idealized version of reality, which I find to be very fascinating. I take this already distorted account of reality and further reimagine it in my own mind, creating my own fabricated memory or story represented through art. I am interested in exploring the relationship between dreaming and memory and how both these things inform my view of the world. My goal is to create artwork that is fulfilling for myself and immersive and captivating for viewers.
---
Best season of the year in Toronto
Summer
Your favourite spot in Toronto right now
My home.
Why is art important to you?
It allows me to be creative and it allows me to relax and think about things differently.
Why is it important for people to have art in their home or life?
Art allows you to escape and dream. Whether it's an image of a landscape or a colourful energetic abstract painting, both will transport you, both will make you feel something.
Favourite medium
I like to use photography, acrylic ink, oil paint, and fabric.
When did you start making art, and why?
I started making art when I was a kid because I thought it was fun and challenging.
Select Past Exhibitions
2020
2020
2019
2019
2019
2019
2019
2018
2018
2018
2018
What do you mean, "try"?
Try-before-you-buy with a 3 month rental. 100% of your rental payments go towards the purchase (interest free). Message the artist directly, and start the conversation.
---
Art made (truly) affordable
We make it easy for you to try art with smart payment plans and try-before-you-buy models.
See How It Works
---
You're covered.
Artwork protection is included on all art rentals up to $10K. Our Customer Care team is always here to help.
Contact Us
---
Unlock Trade Access
For industries including interior design, film/TV production, & real estate staging: rent original pieces that fit with your project vision, budget and timeline.
Apply for Trade Access
---
1% from every transaction goes towards a Canadian arts nonprofit.